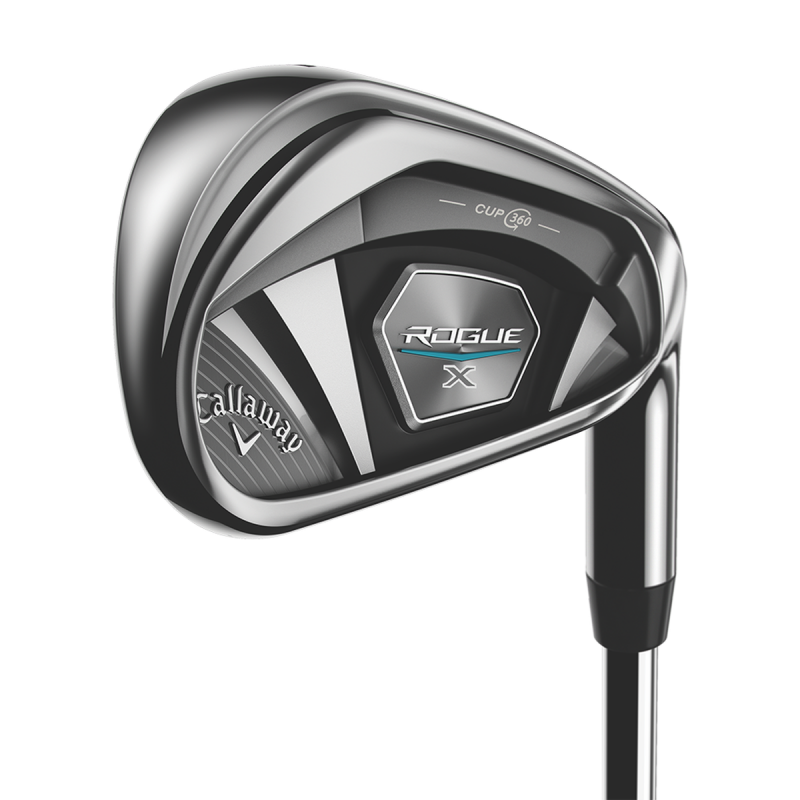  
CALLAWAY ROGUE X 7-PW, SW IRON SET W/ STEEL SHAFTS
The new Rogue X Irons embody the Rogue philosophy to break away from established protocols to develop new ways to extract maximum performance from a golf club
Tax excluded
Delivery: 1 to 3 weeks
Security is our top and the most important priority. VARPIX protects your personal data and information against unauthorized processing and against accidental loss, damage or destruction.

Please allow between 15-45 days for your order to arrive. If more than 45 days have passed please contact us to review the status of your order.

We offer 30 days return policy, returns are subject to approval, please contact us for any question.
The new Rogue X Irons embody the Rogue philosophy to break away from established protocols to develop new ways to extract maximum performance from a golf club. These irons feature a premium multi-material construction to combine new technologies with advancements to our industry-leading technologies that have helped us become the #1 Iron Brand in Golf. By combining our revolutionary 360 Face Cup and VFT with lighter weights, longer lengths and stronger lofts, we've created a groundbreaking new iron that's fully geared to max out distance.

360 Face Cup and VFT
Rogue X Irons combine our renowned 360 Face Cup technology with Variable Face Thickness (VFT) technology to dramatically expand the portion of the face that delivers fast ball speed. Face Cup employs a shallow, flexible rim around the perimeter of the face that flexes and releases at impact to increase ball speed. VFT also influences how the face itself flexes to promote more ball speed on off-center hits. The combination of these two technologies promotes ball speed and distance.

Tungsten Weighting for Optimal Flight and Control
Tungsten Weighting allows us to position the CG in each of the long irons with extraordinary precision, promoting optimum launch and control at each individual loft. The tungsten, twice as heavy as steel, concentrates significant weight into a small space in the form of an intricately shaped part, which is key to precisely controlling CG location.

Urethane Microspheres for Phenomenal Sound and Feel
The upside of a thin clubface is faster ball speed and more distance, the downside is excessive vibration that generates an unpleasant sound and feel. Urethane can be used to dampen vibration to improve sound and feel, but it can also greatly reduce the face's ability to flex, lowering COR and ball speed. Our elastic-urethane microspheres provide the sound and feel benefits of urethane without compromising COR or ball speed.

A Total Distance Overhaul
Lighter, longer, stronger: Compared to Rogue Standard, Rogue X is lighter in weight and longer in length, with stronger lofts. Wide sole pulls the CG low and deep for easy, high launch and long carry. Add 360 Face Cup and VFT for more average ball speed and you have an iron designed for a total distance overhaul.
Name :

BestDeals Store Return Policy

Description

BestDeals Store Return Policy

Click here to get more details