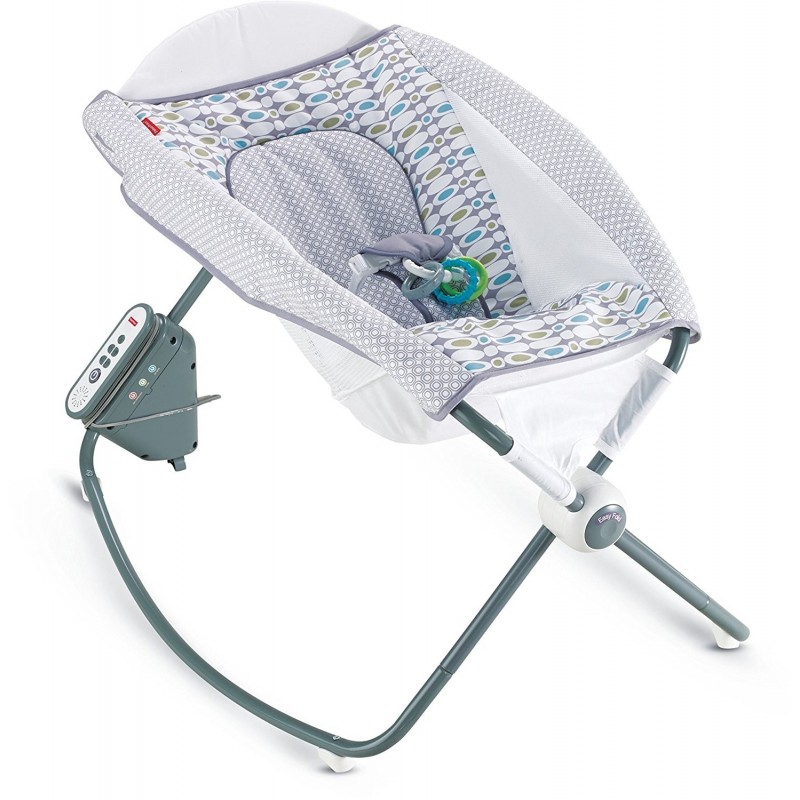  
Fisher-Price Auto Rock 'n Play Sleeper, Aqua Stone by Fisher-Price
Fisher-Price Auto Rock 'n Play Sleeper, Aqua Stone Color by Fisher-Price
Tax excluded
Delivery: 1 to 3 weeks
Security is our top and the most important priority. VARPIX protects your personal data and information against unauthorized processing and against accidental loss, damage or destruction.

Please allow between 15-45 days for your order to arrive. If more than 45 days have passed please contact us to review the status of your order.

We offer 30 days return policy, returns are subject to approval, please contact us for any question.
Late nights. Middle of the nights. Early mornings. Mid-day meltdowns. Nothing a cozy sleeper with just-the-right angle cant help. With the addition of hands-free rocking with two speeds, music and sounds, this is the ultimate sweet dream machine. NOTE: Please ensure the AC adaptor cord is plugged into the auto-rock unit and also into the wall outlet. The AC adaptor should only be used in the wall outlet, not into a ceiling outlet. Also, sometimes it is helpful to give it a slight push to begin the rocking. Note that low battery power may cause the soothing unit to operate erratically. In this case, the customer should remove and discard the battery and replace with a new alkaline battery. Brand Story By Fisher Price
No customer reviews for the moment.
Name :

BestDeals Store Return Policy

Description

BestDeals Store Return Policy

Click here to get more details