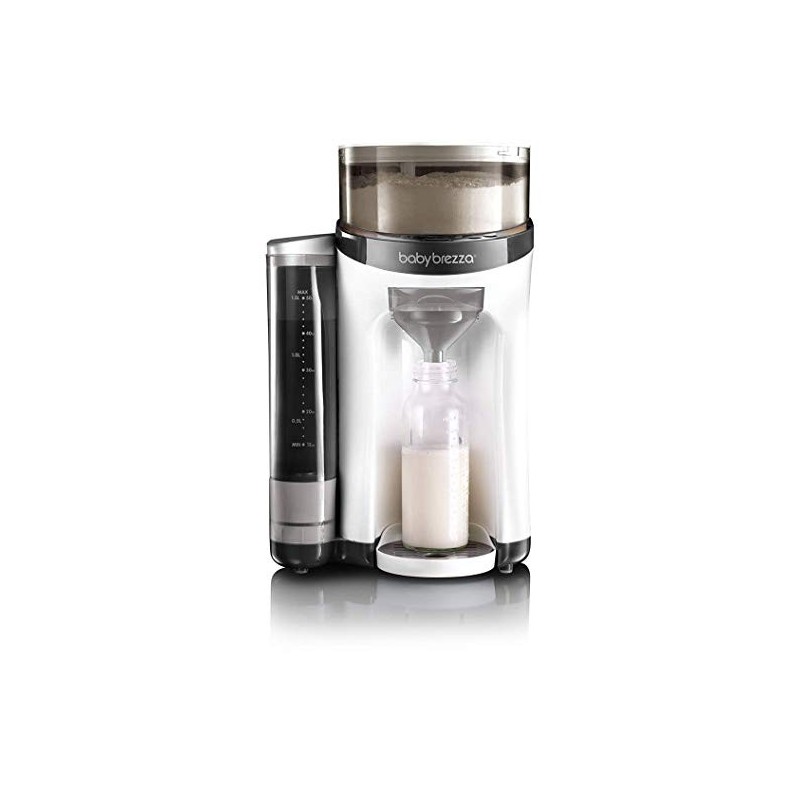  
Baby Brezza Formula Pro by Baby Brezza
Baby Brezza Formula Pro by Baby Brezza
Tax excluded
Delivery: 1 to 3 weeks
Security is our top and the most important priority. VARPIX protects your personal data and information against unauthorized processing and against accidental loss, damage or destruction.

Please allow between 15-45 days for your order to arrive. If more than 45 days have passed please contact us to review the status of your order.

We offer 30 days return policy, returns are subject to approval, please contact us for any question.
Say goodbye to the time and hassle of manually preparing babys bottles. Introducing Formula Pro, the revolutionary new way of preparing your babys formula bottles. The Formula Pro uses worldwide patent-pending technology to measure and mix water and powdered formula to the perfect temperature (about 98 degrees) and consistency. With the push of a button, you can prepare a bottle within seconds that has no air bubbles. The water and formula powder are stored in airtight compartments right in the machine, so its always ready for you when your baby gets hungry. The machine works with all bottle sizes and MOST formula brands and types. You can also choose the amount of formula you want to make: 2, 4, 6, 8 or 10 ounces. The easiest way to prepare babys bottles is now right at your fingertips. The Perimeter Technologies Wifi Dog Fence System is a small wire-free dog fence that protects your dog from going outside your yard. It creates a signal between the receiver and your dog's collar to alert your dog when he or she is going towards the boundary zone. The Perimeter Technologies Wifi Dog Fence System has a range of 2 acres and is completely wire-free so you don't have to worry about burying wires underground. Included in this wifi dog fence system is a wire-free Base SmartStation, which stays indoors and one receiver collar that goes around your dog's neck. Both devices work together and constantly transmit information to let you know the location of your dog, while also reminding him or her where the boundaries are. The Perimeter Technologies Wifi Dog Fence System supports up to two receiver collars simultaneously (extra collars are available for purchase). NOTE: Extra collars are also available, sold separately. For: Dogs
No customer reviews for the moment.
Name :

BestDeals Store Return Policy

Description

BestDeals Store Return Policy

Click here to get more details