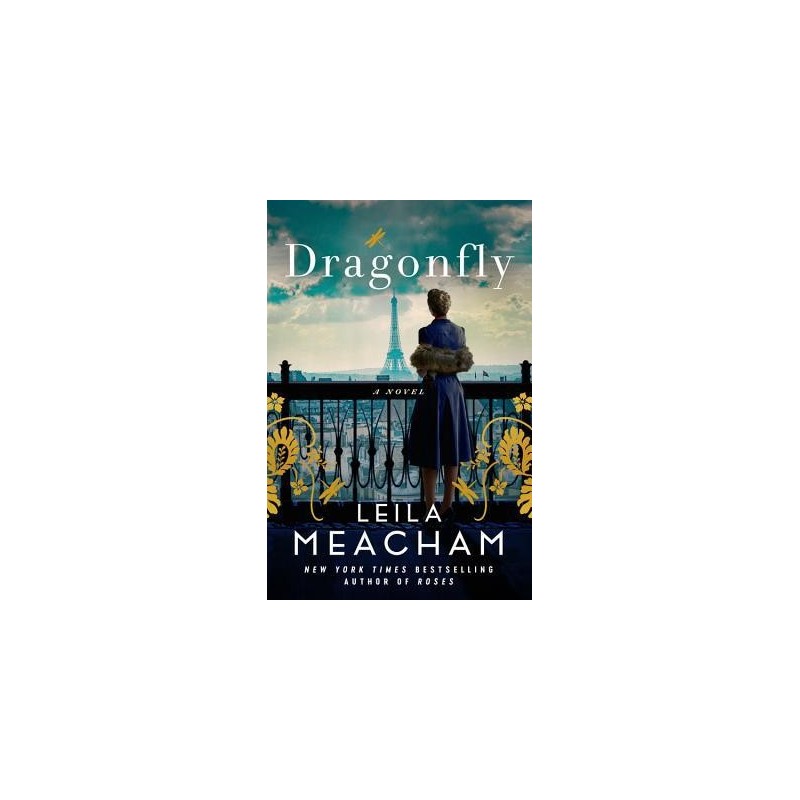  
Dragonfly
Tax excluded
Delivery: 1 to 3 weeks
Security is our top and the most important priority. VARPIX protects your personal data and information against unauthorized processing and against accidental loss, damage or destruction.

Please allow between 15-45 days for your order to arrive. If more than 45 days have passed please contact us to review the status of your order.

We offer 30 days return policy, returns are subject to approval, please contact us for any question.
Overview
From the New York Times bestselling author of Roses comes a gripping new novel about five young spies embedded among the highest Nazi ranks in occupied Paris
At the height of World War II, a handful of idealistic young Americans receive a mysterious letter from the government, asking them if they are willing to fight for their country. The men and women from very different backgrounds-a Texan athlete with German roots, an upper-crust son of a French mother and a wealthy businessman, a dirt-poor Midwestern fly fisherman, an orphaned fashion designer, and a ravishingly beautiful female fencer-all answer the call of duty, but each for a secret reason of her or his own. They bond immediately, in a group code-named Dragonfly.
Thus begins a dramatic cat-and-mouse game, as the group seeks to stay under the radar until a fatal misstep leads to the capture and the firing-squad execution of one of their team. But...is everything as it seems, or is this one more elaborate act of spycraft?
Get your copy of "Dragonfly by Leila Meacham" and enjoy your time.
ISBN-13: 9781538732229
ISBN-10: 153873222X
Publisher: Grand Central Publishing
Publish Date: July 2019
Page Count: 576
Dimensions: 9.1 x 6 x 1.9 inches
Shipping Weight: 1.7 pounds
Name :

BestDeals Store Return Policy

Description

BestDeals Store Return Policy

Click here to get more details