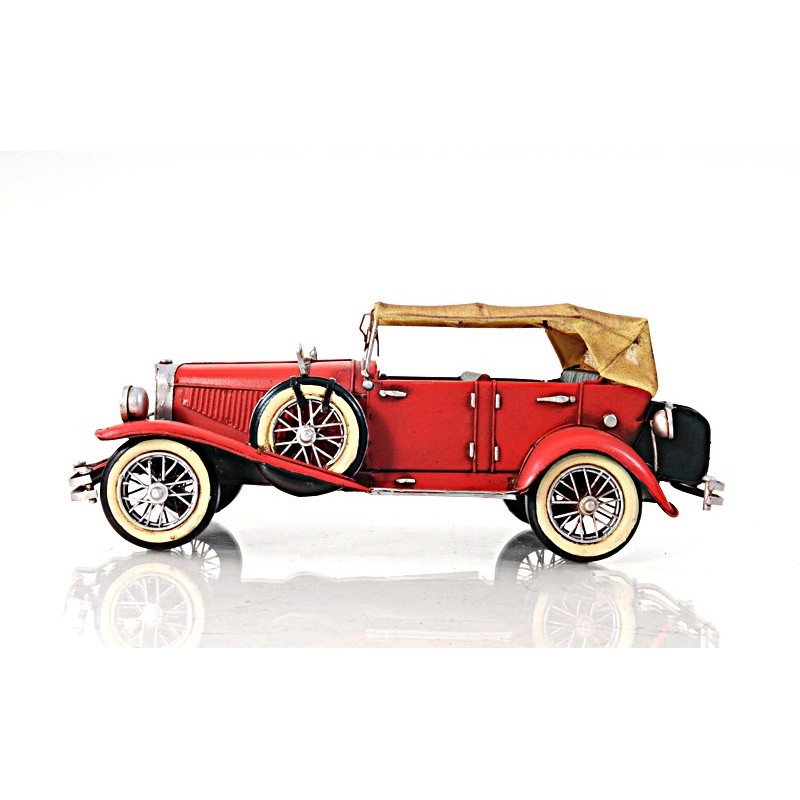  
1933 Red Duesenberg J 1:12
1933 Red Duesenberg J 1:12 [AJ026]
Tax excluded
Delivery: 1 to 3 weeks
Security is our top and the most important priority. VARPIX protects your personal data and information against unauthorized processing and against accidental loss, damage or destruction.

Please allow between 15-45 days for your order to arrive. If more than 45 days have passed please contact us to review the status of your order.

We offer 30 days return policy, returns are subject to approval, please contact us for any question.
Swanky and stylish, this red 1933 Duesenberg J model was handcrafted of iron. Scaled to size 1:12, this Duesenberg J is an exact replica of the original 1933 model. Featuring classic wheels with spokes, this signature model Duesenberg rolls just like the actual vehicle. Complete with hood ornament and convertible top, the signature 1933 Duesenberg Model J is an admirable piece of beauty that is a must-have for any collector or enthusiast! - 100% iron frame - Metal wheels - Wheels roll - Canvas soft-top - Includes seats, steering wheel, and small details on dash - Exterior details such as the spare wheels are securely welded on
No customer reviews for the moment.