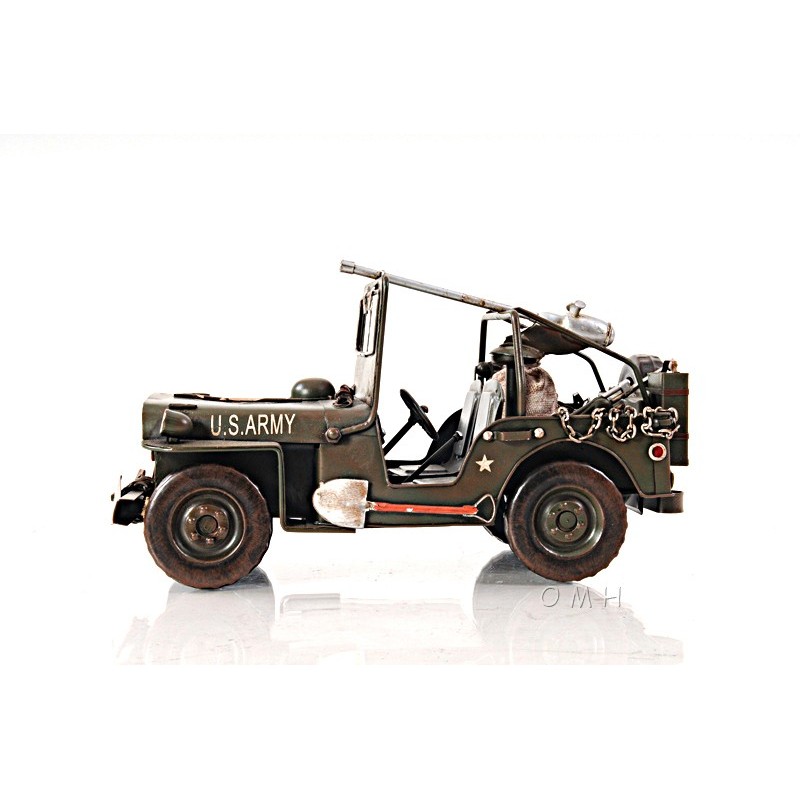  
Green 1940 Willys-Overland Jeep 1:12
Green 1940 Willys-Overland Jeep 1:12 [AJ030]
Tax excluded
Delivery: 1 to 3 weeks
Security is our top and the most important priority. VARPIX protects your personal data and information against unauthorized processing and against accidental loss, damage or destruction.

Please allow between 15-45 days for your order to arrive. If more than 45 days have passed please contact us to review the status of your order.

We offer 30 days return policy, returns are subject to approval, please contact us for any question.
Drive back in time with this iconic 1940 Willy Overland Jeep from the World War II era. Handcrafted of iron with a scale of 1:12. This Jeep model comes with fine details such as wheels, hood, headlights, fenders, and machine gun. A must have for the collector and enthusiast! - 100% iron frame - Metal wheels - Wheels roll - Decaled insignia - Includes seats, steering wheel, stick shift, and small details on dash - Exterior details such as the guns and shovel are securely welded on - Sandbag in the back make out of canvas material for more authentic look