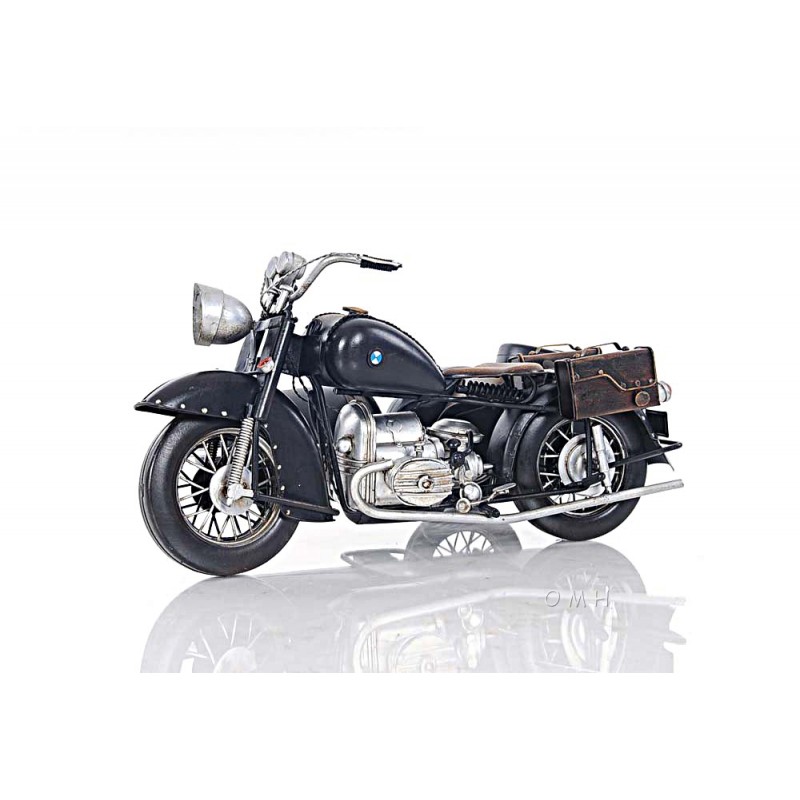  
Black Vintage Motorcycle
Black Vintage Motorcycle [AJ042]
Tax excluded
Delivery: 1 to 3 weeks
Security is our top and the most important priority. VARPIX protects your personal data and information against unauthorized processing and against accidental loss, damage or destruction.

Please allow between 15-45 days for your order to arrive. If more than 45 days have passed please contact us to review the status of your order.

We offer 30 days return policy, returns are subject to approval, please contact us for any question.
This Black Vintage Motorcycle is known as BMW R75, it is a World War II-era motorcycle and sidecar combination produced by the German company BMW. The model is made of 100% iron frame with metal and rolling wheels. The craftsmanship and painted details give more of an authentic look. Other noticeable exterior details include engine, headlights, storage compartment, and the spare wheel are securely welded on. When shipped, the item is packaged with foam inserts banded to pieces of cardboard to keep it held sturdily in place. - 100% iron frame - Scale 1:11 - Metal wheels - Wheels roll - Includes details such as engine, headlights, and storage compartment.