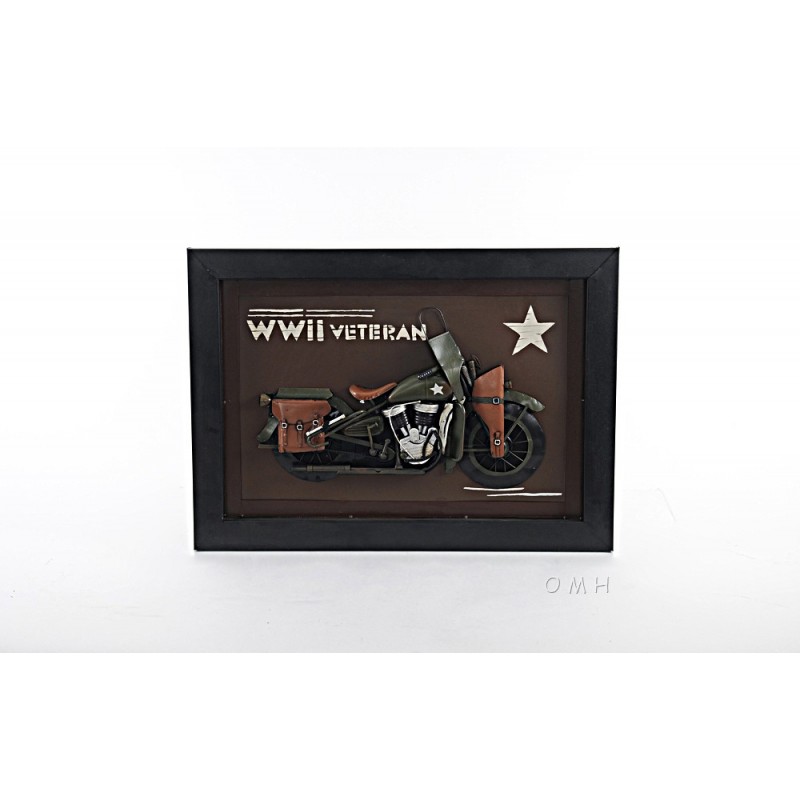  
Vintage WWII Motorcycle 3D Painting
Vintage WWII Motorcycle 3D Painting [AJ045]
Tax excluded
Delivery: 1 to 3 weeks
Security is our top and the most important priority. VARPIX protects your personal data and information against unauthorized processing and against accidental loss, damage or destruction.

Please allow between 15-45 days for your order to arrive. If more than 45 days have passed please contact us to review the status of your order.

We offer 30 days return policy, returns are subject to approval, please contact us for any question.
What better ways to remember the famous World War II era than a 3D painting of the Harvey Davidson XA (Experimental Army) also known as the American copy of the R75. The realism on this 3D Titanic painting is incredible. Upon closer look, you will notice the motorcycle is exposed out from the frame along with other details such as engine, storage compartment, gas tank, and exhaust system. It is completely handmade using metal and painted in the actual R75 colors to give it an authentic look. It'll make a good wall decoration piece for your home or office.