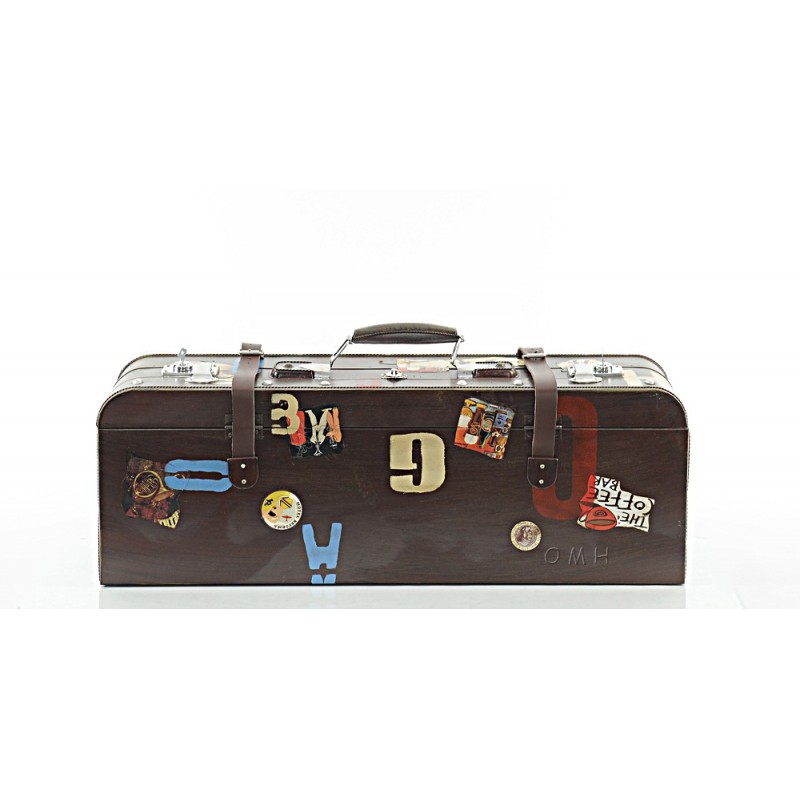  
Vintage Suitcase
Vintage Suitcase [AJ047]
Tax excluded
Delivery: 1 to 3 weeks
Security is our top and the most important priority. VARPIX protects your personal data and information against unauthorized processing and against accidental loss, damage or destruction.

Please allow between 15-45 days for your order to arrive. If more than 45 days have passed please contact us to review the status of your order.

We offer 30 days return policy, returns are subject to approval, please contact us for any question.
For many travelers, the suitcase is seen as a partner, a friend. This vintage suitcase is made of metal with leather straps and painted in vintage colors. Not only it looks beautiful but it is also functional and makes a great suitcase to use for storage or decoration in your home. Let this handmade suitcase impresses your friends and love ones with its timeless beauty.