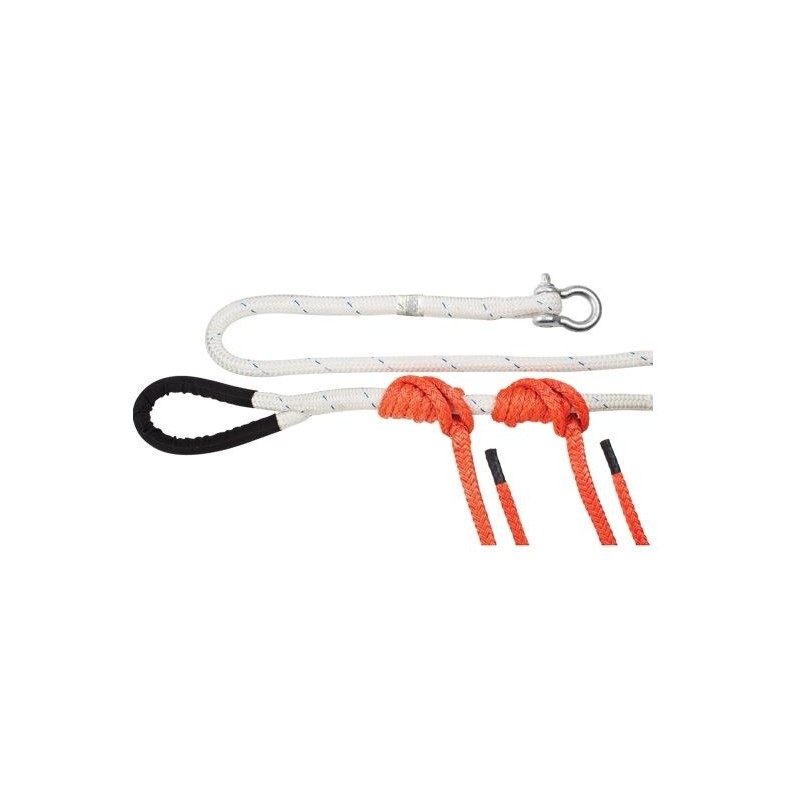  
ROPE LOGIC CRANE SLING COMBO
The ready-for-action Rope Logic Crane Sling Combo is a quick and simple setup for lifting heavy loads safely. Constructed from Samson Stablebraid, the central 1-inch sling has two 5/8 inch Tenex spider legs attached for easy load balancing and control. The spider legs can be height and length adjusted to provide just the right lift reaction or tipping needed to bring any load safely to the ground. 17612
Tax excluded
Delivery: 1 to 3 weeks
Security is our top and the most important priority. VARPIX protects your personal data and information against unauthorized processing and against accidental loss, damage or destruction.

Please allow between 15-45 days for your order to arrive. If more than 45 days have passed please contact us to review the status of your order.

We offer 30 days return policy, returns are subject to approval, please contact us for any question.
System Weight: 19.05lbs
MBS: 17,100lbs (76kN)
Central Sling Length: 21 feet
Spider Leg Sling Length: 17 feet
Includes 1 Stablebraid central sling, 2 Tenex spider legs, and 1 clevis
Quick, simple, and safe rigging with large loads
Adjustable spider leg slings for every size and shape of load
No customer reviews for the moment.
Name :

BestDeals Store Return Policy

Description

BestDeals Store Return Policy

Click here to get more details