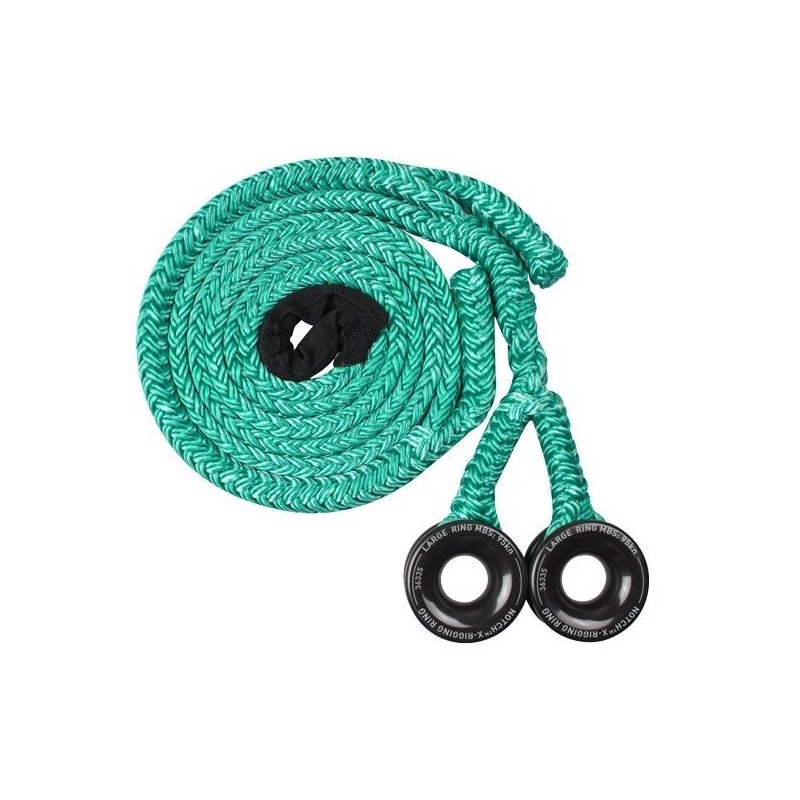  
ROPE LOGIC DOUBLE HEAD BEAST WHOOPIE
So you have a big job and you need some big rigging - well you're in luck! Unlike other two-headed beasts, the Rope Logic Double Head BEAST Whoopie is made from mythically-tough 3/4" Tenex-Tec and is adjustable from 3 feet to 5 feet in a moment. The two heads of the BEAST are two massive X-Rigging Rings that provide low-friction rigging possibilities and large bend radius for ropes running through.
Tax excluded
Delivery: 1 to 3 weeks
Security is our top and the most important priority. VARPIX protects your personal data and information against unauthorized processing and against accidental loss, damage or destruction.

Please allow between 15-45 days for your order to arrive. If more than 45 days have passed please contact us to review the status of your order.

We offer 30 days return policy, returns are subject to approval, please contact us for any question.
MBS: 23,000lbs
Rope: 12 strand polyester 3/4" Tenex-Tec
Rings: Large X-Rigging Rings
Whoopie sling extends easily from 3 feet to 5 feet, and anywhere between
Spliced by the experts at Rope Logic
Name :

BestDeals Store Return Policy

Description

BestDeals Store Return Policy

Click here to get more details