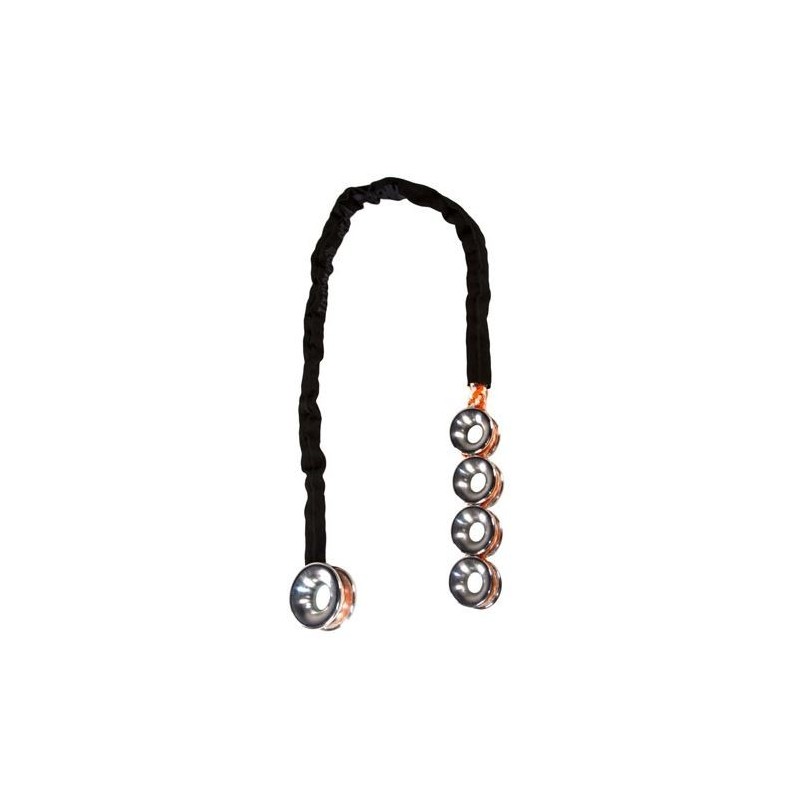  
ROPE LOGIC RETRIEVABLE THUNDER SLING - 5 inches LENGTH
The Rope Logic Thunder Sling is a simple, robust aerial friction brake with no moving parts and super strong construction, and is now easy to retrieve. Set it up like you would a friction saver and retrieve it normally. Use climber set friction to lower loads up to 500 lbs with a KISS (Keep It Simple Stupid) approach. The sling has 4 feet of usable length, plus the length of the rings.
Tax excluded
Delivery: 1 to 3 weeks
Security is our top and the most important priority. VARPIX protects your personal data and information against unauthorized processing and against accidental loss, damage or destruction.

Please allow between 15-45 days for your order to arrive. If more than 45 days have passed please contact us to review the status of your order.

We offer 30 days return policy, returns are subject to approval, please contact us for any question.
Utilizes different levels of adjustable friction based on the amount and direction of wraps.
Less than one tenth the weight of a port-a-wrap and a block.
Construction: (4) #2 Notch Rigging Thimbles, (1) #3 Notch Rigging Thimble, 1/2" tREX, Cordura Sheathing
Total Length: Approx ~ 4.5' (66 inches)
MBS: 10,000 lbs in basket configuration
SWL: 500 lbs - maximum that can be comfortably by hand.
Not to be used with any other types of friction brakes.
Name :

BestDeals Store Return Policy

Description

BestDeals Store Return Policy

Click here to get more details