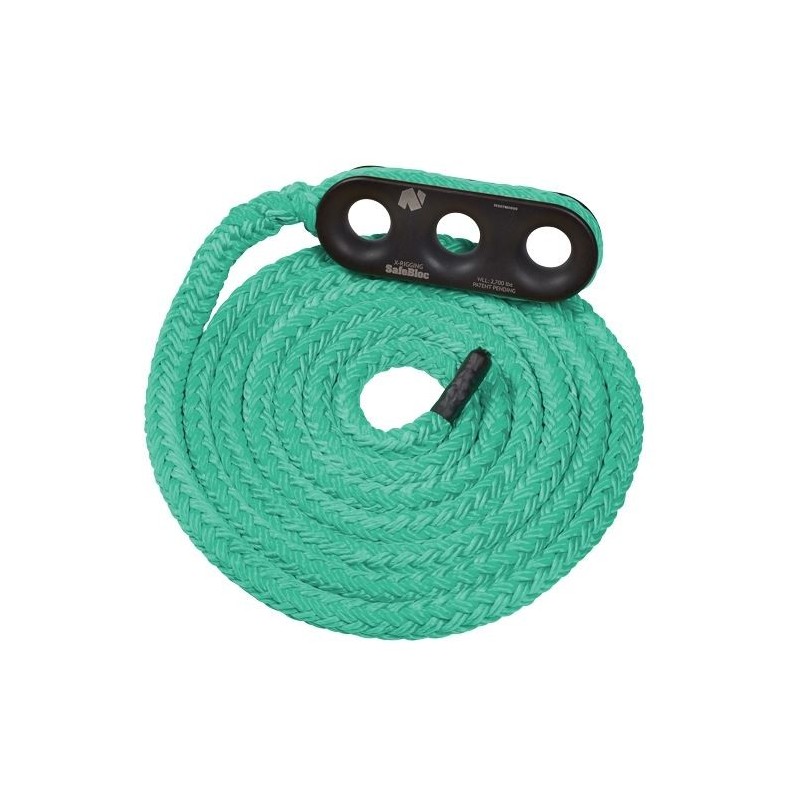  
ROPE LOGIC SAFEBLOC TENEX-TEC SLING
Secure the Safebloc with the high quality 3/4" Tenex-Tec dead eye sling, hand-spliced by the experts at Rope Logic with a Notch Safebloc. 16824
Tax excluded
Delivery: 1 to 3 weeks
Security is our top and the most important priority. VARPIX protects your personal data and information against unauthorized processing and against accidental loss, damage or destruction.

Please allow between 15-45 days for your order to arrive. If more than 45 days have passed please contact us to review the status of your order.

We offer 30 days return policy, returns are subject to approval, please contact us for any question.
Length: 16 feet
MBS: 27,000lbs (120kN)
Use the safebloc in any configuration where you would use a block or pulley for rigging. You can change the amount of friction provided by running the rope through only one hole, two, or even through all three for maximum friction.
The Safebloc can be used without a basal lowering device for small to medium loads. Larger loads will require an additional friction brake.
Made in the USA with a lifetime warranty. The Safebloc has no moving parts and is hard-coated for extended wear.
Name :

BestDeals Store Return Policy

Description

BestDeals Store Return Policy

Click here to get more details