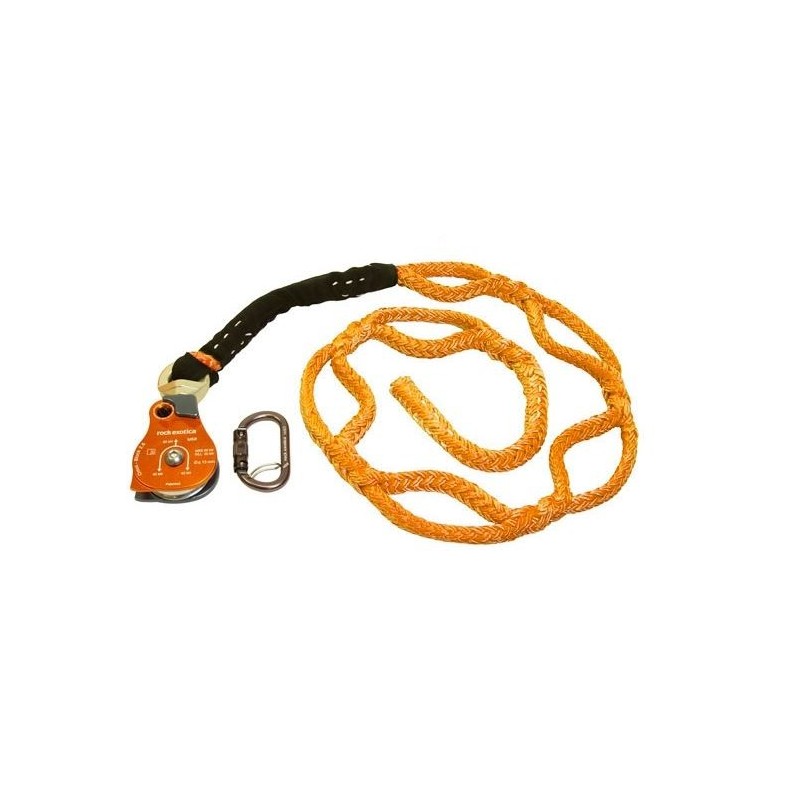  
ROPE LOGIC ULTRA OMNI BLOCK SLING
Put Rock Exotica's ingenious 2.6" Omni Block to good use with this specially made 5/8" Ultra Sling. Easily anchor the sling on branches or trunks large and small using the sling's 7 hand-spliced 8" pockets. Rock Exotica's tried and true pulley design can be opened with one hand. 
Tax excluded
Delivery: 1 to 3 weeks
Security is our top and the most important priority. VARPIX protects your personal data and information against unauthorized processing and against accidental loss, damage or destruction.

Please allow between 15-45 days for your order to arrive. If more than 45 days have passed please contact us to review the status of your order.

We offer 30 days return policy, returns are subject to approval, please contact us for any question.
MBS: 16,000lbs
Usable Length: 6 feet
Total Length: 7 feet
Rope: 5/8" Tenex Tec
Name :

BestDeals Store Return Policy

Description

BestDeals Store Return Policy

Click here to get more details