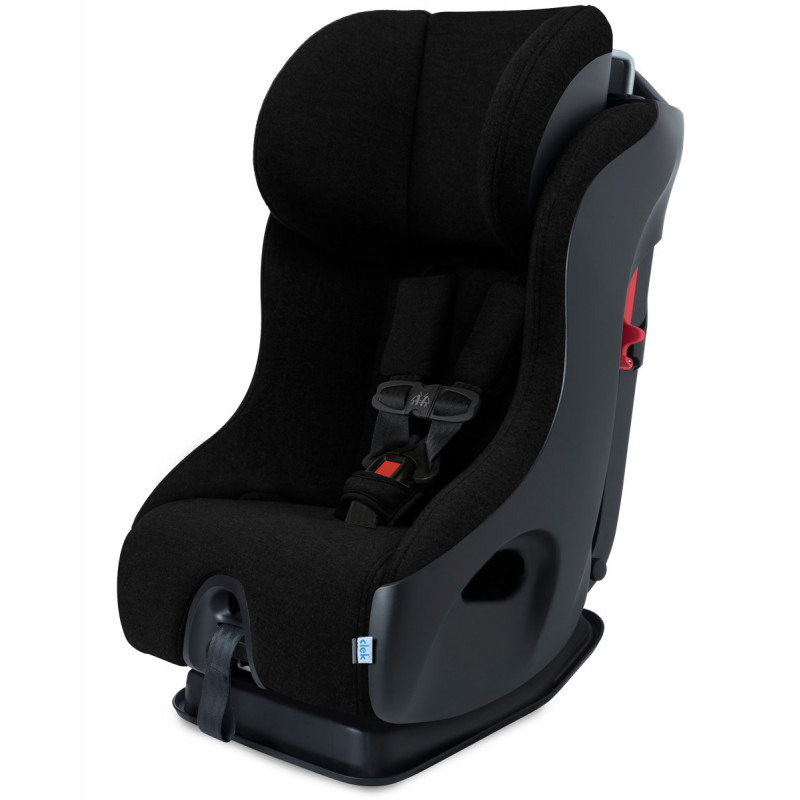  
Clek Fllo Convertible Car Seat with Anti-Rebound Bar - Carbon (Jersey Knit)
Integrated into every Clek Fllo is an Aluminum Honeycomb Safety System designed to reduce the forces transmitted to a forward-facing child in a collision.
Tax excluded
Delivery: 1 to 3 weeks
Security is our top and the most important priority. VARPIX protects your personal data and information against unauthorized processing and against accidental loss, damage or destruction.

Please allow between 15-45 days for your order to arrive. If more than 45 days have passed please contact us to review the status of your order.

We offer 30 days return policy, returns are subject to approval, please contact us for any question.
C Zero+ performance fabrics with moisture barrier. This new fluorine-free solution for stain resistance continues to offer impermeability to liquids and spills, anti-microbial technology, GREENGUARD Gold certification while remaining free of chlorinated and brominated flame retardants. (Pitch Black, Flamingo, Slate, Thunder, Cloud, Capri, Tank, Ten Year Blue, Prince, Marshmallow colors fabrics).
Clek's compact convertible car seat equipped with safety from every angle - Extended rear-facing, Energy-absorbing crumple technology, and Advanced side-impact safety!
Fllo is tailored in GREENGUARD Select Certified Crypton Fabrics and is designed with best-in-class width at 17 inches, providing space to fit 3-across easily.
Extended Rear-Facing Use: Fllo was designed to international best practices for extended rear-facing use.
Steel Anti-Rebound Bar: Fllo comes with a Steel Anti-Rebound Bar, which improves stability by limiting rotation of the child seat, helping protect your child's head from impact in the event of a collision.
Advanced Side-Impact Protection
Fllo was designed to protect the child's head in a side-impact collision through:
Adjustable Headrest with Deep Side Wings: Energy-absorbing EPP foam-lined headrest connected to the frame using steel rods ensures maximum head protection in a side-impact collision.
Energy-Absorbing Foam Layers: Foam layers on both the inside and outside of the frame protect your child by absorbing energy in a side-impact collision, resulting in less force transferred to your child.
Metal Substructure: Steel substructure prevents twisting to keep child contained and protected in the child seat.
Integrated into every Clek Fllo is an Aluminum Honeycomb Safety System designed to reduce the forces transmitted to a forward-facing child in a collision. Fllo's Energy Absorbing Crumple Technology (EACT) transfers forces away from the child and to the aluminum honeycomb deformable cores integrated into the seat base.
Improved compact design sits lower in vehicle for improved visibility and ingress/egress.
Fllo boasts a best-in-class narrow width under 17 in. at its widest.
Integrated Flip foot for rear-facing installation.
Base of child seat measures 13 in. wide for improved installation in difficult vehicle seating positions, like deep bucket seats and centre seating positions.
Anti-rebound bar nests into flat part of vehicle seat back ensuring a snug installation with ease (and is removable for a more upright installation for extended rear-facing).
Approved for use in aircraft. Learn more about child safety on airplanes.
Crypton Super Fabrics are GREENGUARD Select Certified and provide permanent protection against stains, moisture and odor-causing bacteria; and are free of brominated and chlorinated flame retardants.
Specifications:
Seating Depth: 12.5 in.
Seating Height: 21.5-26 in.
Harness-Slot Height: 10-17 in.
Width: 13 - 16.9 in.
Fore-Aft Measurement in Rear-Facing 32.5 in. (29 in. without anti-rebound bar)
Height Measurement in Rear-Facing 23.5 in.
Seat Weight in Forward-Facing 23 lb
Seat Weight in Rear-Facing 25 lb
Name :

BestDeals Store Return Policy

Description

BestDeals Store Return Policy

Click here to get more details