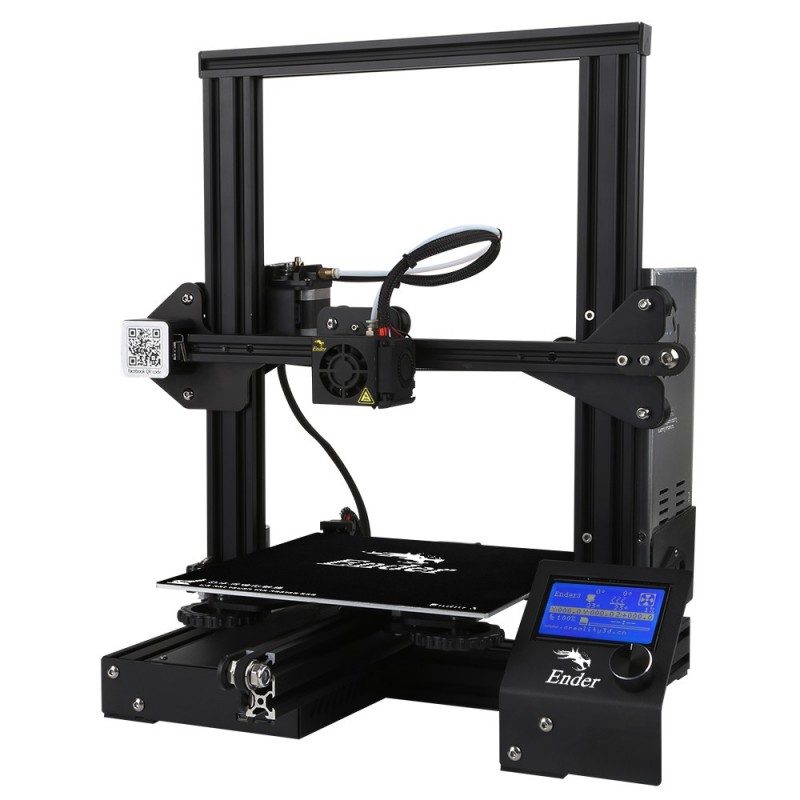  
Creality 3D Ender-3 V-slot Prusa I3 DIY 3D Printer Kit
220x220x250mm Printing Size With Power Resume Function/MK10 Extruder 1.75mm 0.4mm Nozzle BG011278399
Tax excluded
Delivery: 1 to 3 weeks
Security is our top and the most important priority. VARPIX protects your personal data and information against unauthorized processing and against accidental loss, damage or destruction.

Please allow between 15-45 days for your order to arrive. If more than 45 days have passed please contact us to review the status of your order.

We offer 30 days return policy, returns are subject to approval, please contact us for any question.
Features:
1. V-Slot cooperate with Prusa I3 frame: extremely innovative design, following the step of the trend, integrating with classic elements, create a new generation economic DIY 3D printers.
2. Super Printing size with one-piece structure, save space but building the world
3. Decreasing shipping cost by Semi-knockdown package, only 10 minutes with 20 screws assembly before the first printing, simple assembly but more stable performance, Win-Win for fun and time.
4. Safety protected Power supply, reach 110℃ for hotbed in about 5 minutes. Additional power cut protection function to meet the needs of fast heating and longtime printing.
5. CNC machining of Y-rail mounting groove to make sure precise positioning and keep the stable frame with High-Precision printing quality.
6. Patent Technology One: MK-10 Extruder greatly reduces plugging risk and bad extrustion;
Patent Technology Two: V-Slot with POM wheel make it move noiseless, smoothly and durable
7. New Viscous Platform sticker to replace reprinting tape and glue, solve warping problem but save the printing cost
8. 24 Hours testing for key components before delivery and one year warranty.
9. Affordable price with good printing quality DIY 3D Printer, not only reasonable cost for the beginners and good performance for the enthusiasts
10. With Power resume function
Name :

BestDeals Store Return Policy

Description

BestDeals Store Return Policy

Click here to get more details