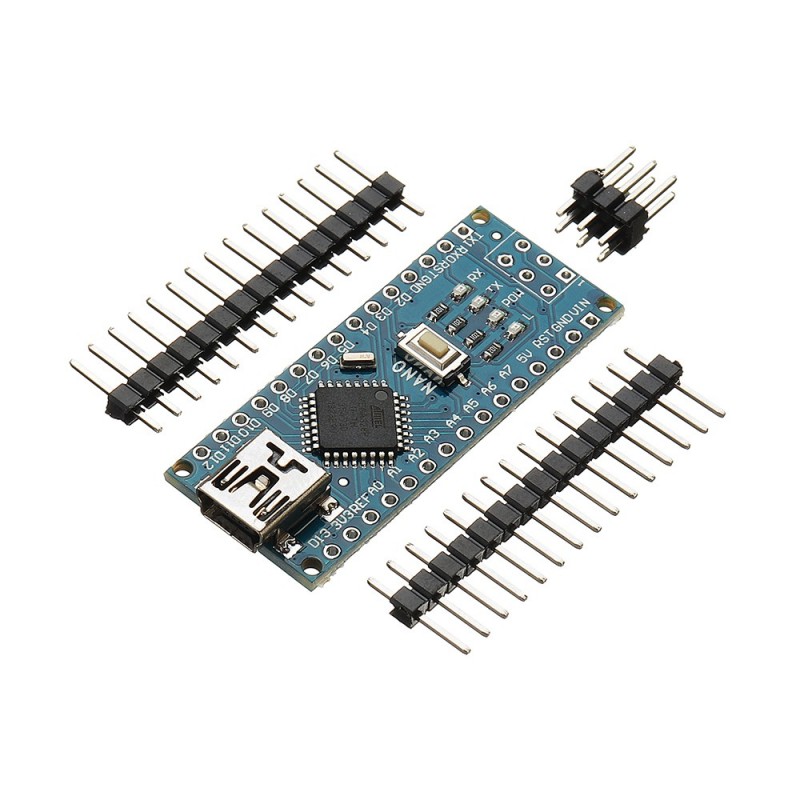  
Geekcreit ATmega328P Nano V3
Controller Board Compatible Arduino Improved Version Module 01940937
Tax excluded
Delivery: 1 to 3 weeks
Security is our top and the most important priority. VARPIX protects your personal data and information against unauthorized processing and against accidental loss, damage or destruction.

Please allow between 15-45 days for your order to arrive. If more than 45 days have passed please contact us to review the status of your order.

We offer 30 days return policy, returns are subject to approval, please contact us for any question.
Specification:

Microcontroller ATmega328
Operating Voltage (logic level): 5V
Input Voltage (recommended): 7V ~ 12V
Input Voltage (limits): 6V ~ 20 V
Digital I/O Pins: 14 (of which 6 provide PWM output)
Analog Input Pins: 8
DC Current per I/O Pin: 40mA
Flash Memory: 32KB (ATmega328) (of which 2 KB used by bootloader)
SRAM: 2KB (ATmega328)
EEPROM: 1KB (ATmega328)
Clock Speed: 16MHz
Chip: CH340G (CH340B is the update version of CH340G, CH340B comes with crystal, but CH340G doesn't, and we default sending CH340G version)

Note:

Improved USB chip for speed and stability using WIN7/WIN8. This version comes with the pin headers unsoldered and not included the USB cable.

Package included:

1 x No welding Arduino Compatible Nano V3.0 Board 
No customer reviews for the moment.
Name :

BestDeals Store Return Policy

Description

BestDeals Store Return Policy

Click here to get more details