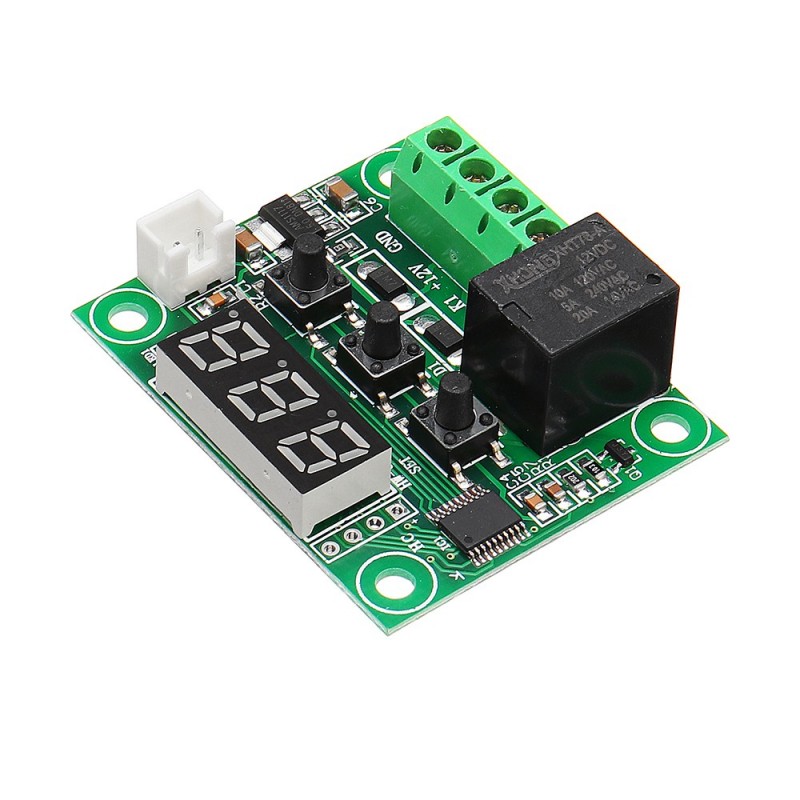  
Geekcreit W1209 DC 12V -50 to +110
Temperature Sensor Control Switch Thermostat Thermometer - 01933303
Tax excluded
Delivery: 1 to 3 weeks
Security is our top and the most important priority. VARPIX protects your personal data and information against unauthorized processing and against accidental loss, damage or destruction.

Please allow between 15-45 days for your order to arrive. If more than 45 days have passed please contact us to review the status of your order.

We offer 30 days return policy, returns are subject to approval, please contact us for any question.
Specification:

Supply voltage: DC 12V
Static current: ≤35MA, attract current ≤65MA
Output voltage: DC 12V
Output power: 20A relay
Measurement input: NTC (10K 0.5%) Waterproof Sensor
Environmental requirements: -10 ~ 60℃, Humidity 20% ~ 85%
Dimensions: 48 x 40mm
Cable length: About 52 cm
Temperature control mode: ON / OFF
Temperature range: -50 ~ +110°C
Control accuracy: 0.1°C
Hysteresis  accuracy: 0.1°C
Refresh rate: 0.5S
High temperature protection: 0 ~ 110°C
Resolution: When temperature is 0.1°C, the resolution is -9.9~99.9, other temperature segment is 1°C

Package included:

1 x Digital temperature control switch with cable


No customer reviews for the moment.