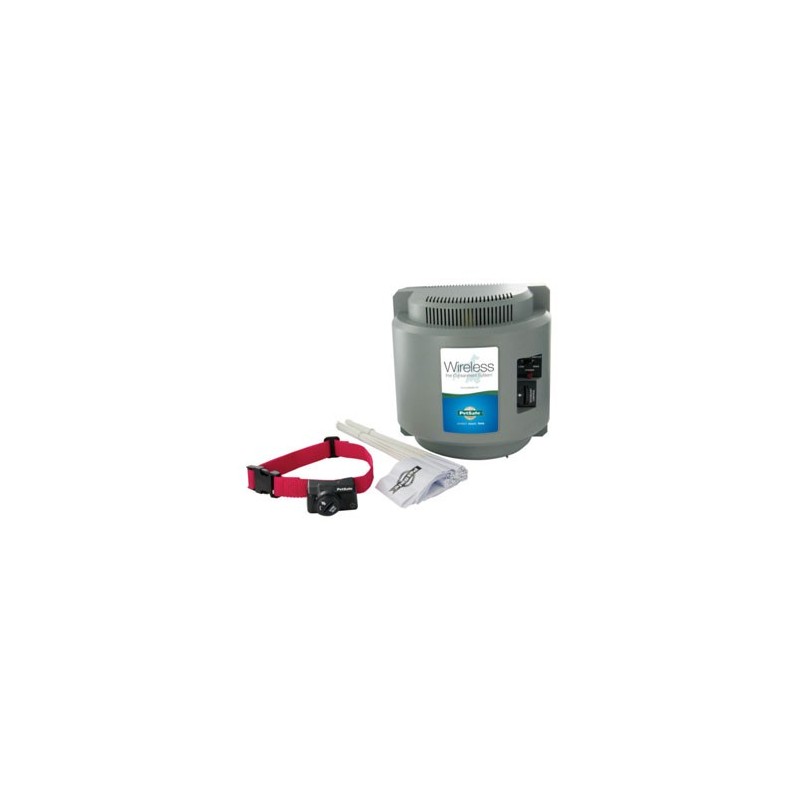  
PetSafe Wireless Pet Containment System
PetSafe Wireless Pet Containment System
Tax excluded
Delivery: 1 to 3 weeks
Security is our top and the most important priority. VARPIX protects your personal data and information against unauthorized processing and against accidental loss, damage or destruction.

Please allow between 15-45 days for your order to arrive. If more than 45 days have passed please contact us to review the status of your order.

We offer 30 days return policy, returns are subject to approval, please contact us for any question.
What is PetSafe Wireless Pet Containment System? Watch your pets play, not stray! Safe and reliable, the PetSafe Wireless Pet Containment System is an easy-to-use, wireless containment system that keeps your pet within a designated area up to a half acre (180 feet) in diameter. With no wires to bury, the only thing you'll be digging is the peace of mind this conveniently portable wireless fencing system delivers! The PetSafe Wireless Pet Containment System comes with a transmitter, one receiver, 50 boundary flags for help training your pet, and a detailed manual that fully explains all installation and training instructions.
Name :

BestDeals Store Return Policy

Description

BestDeals Store Return Policy

Click here to get more details