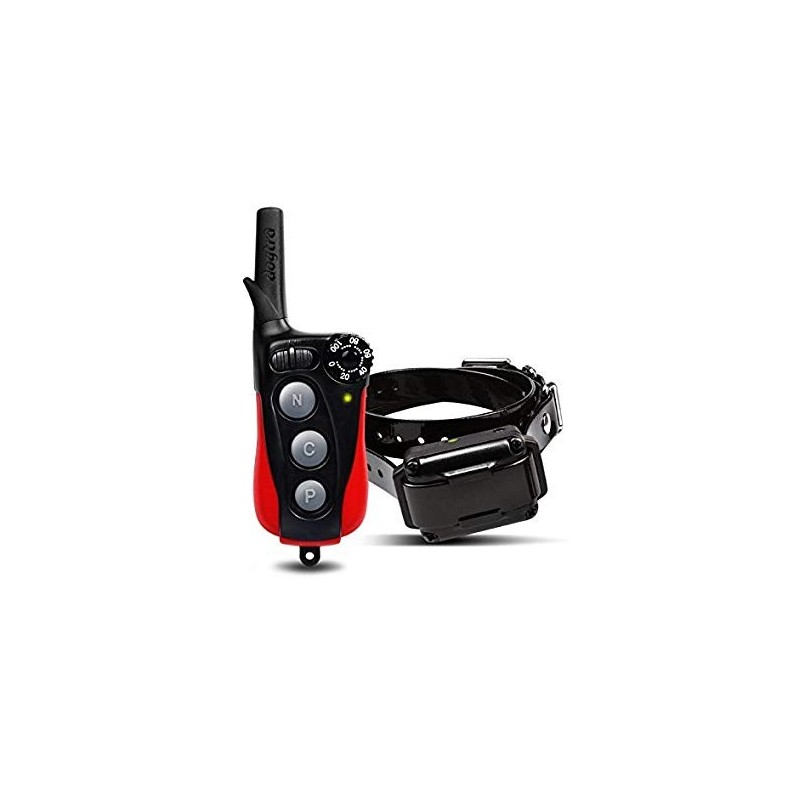  
Dogtra iQ Plus
Dogtra iQ Plus
Reduced receiver/collar designed for smaller dogs.
Precise stimulation levels (0-100); 400-yard range.
Nick, constant, and non-stimulating vibration modes.
2-Hour quick charge.
Fully waterproof collar/receiver and water-resistant trasmitter; LED battery life indicator.
Tax excluded
Delivery: 1 to 3 weeks
Security is our top and the most important priority. VARPIX protects your personal data and information against unauthorized processing and against accidental loss, damage or destruction.

Please allow between 15-45 days for your order to arrive. If more than 45 days have passed please contact us to review the status of your order.

We offer 30 days return policy, returns are subject to approval, please contact us for any question.
What is Dogtra Dog Training Collar with Remote? The Dogtra Dog Training Collar with Remote provides stimulation and vibration obedience training at a range of 400 yards. The collar and remote offer 3 correction options - the "Nick" button transmits a single, quick pulse that lasts a fraction of a second. The "Constant" button administers steady stimulation for as long as the button is held with a maximum of 12 seconds. The "Pager" button provides non-stimulating vibration correction. The unit fits neck sizes up to 18 inches and is suitable for small to medium breeds. The collar and receiver are waterproof and includes rechargeable batteries with a tri-color LED battery life indicator. The ergonomic remote is water-resistant. For: Dogs
Name :

BestDeals Store Return Policy

Description

BestDeals Store Return Policy

Click here to get more details
Customers who purchased this item also purchased